Opening Hours
Mon - Fri 09:00 - 17:00
Saturday 09:00 - 12:00
Stylish Composite Doors Available In Enfield
Add kerb appeal to your property with one of our aesthetically pleasing, competitively priced, and durable composite front doors. Changing your property's entrance door can often be a difficult task as there are lots of options available, but here at World of Windows & Doors Ltd, we work with you to understand your budget and lifestyle to ensure you pick the perfect door. Find out more about our products by contacting our team in Enfield and surrounding areas.
Composite Doors
When you choose us to manufacture a quality entrance door for your property, you can rest in the knowledge that it will be built with quality materials and to your exact requirements.
The Composite Exterior Door is a perfect choice when you want something stylish without compromising on your property's privacy. Furthermore, two combinations of rectangular and sunburst glazing are available with this range.
As one of our most sought-after products, the composite door collection combines style with security.
Choosing an exterior composite door from World of Windows & Doors Ltd has many benefits including:
Solid Construction from Composite Materials and uPVC
Durable, Long-Lasting and Easy to Use
Draught-Free and Energy Efficient
High-Quality Latch
Double-Hook System
Three Deadbolts
High-Security Handles
Low Maintenance Free with no More Painting, Fading, or Cracking
Manufactured by Expert Craftsmen
Installed by Local, Skilled Fitters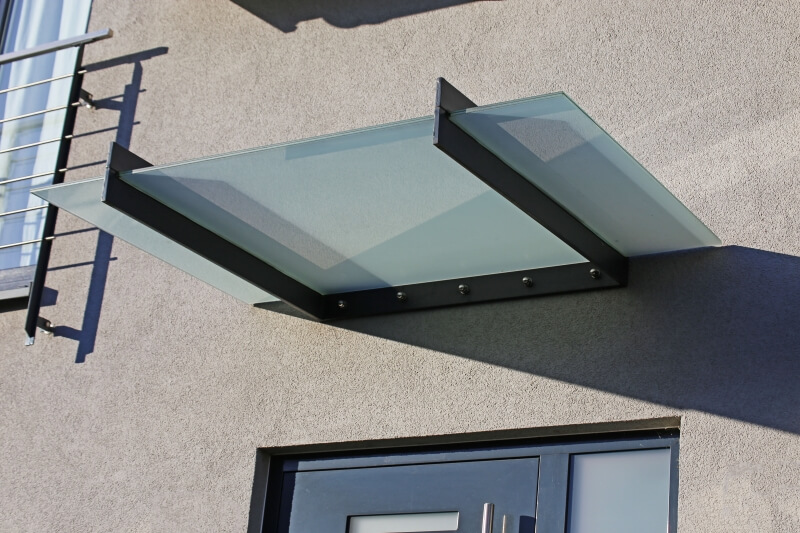 Outdoor Canopies
Our unique range of over door canopies have been specifically designed to enhance the external appearance of any home. We offer a variety of designs to suit all types of buildings irrespective of the age or style of the property. Available in a range of colours and styles
Stable Doors
Here you have a traditional country door with all the benefits of modern materials and technology. The stable door gives you split level access and features high-security locks as used across our range. It also provides superb ventilation in the summertime and gives you the access control you need for children and pets.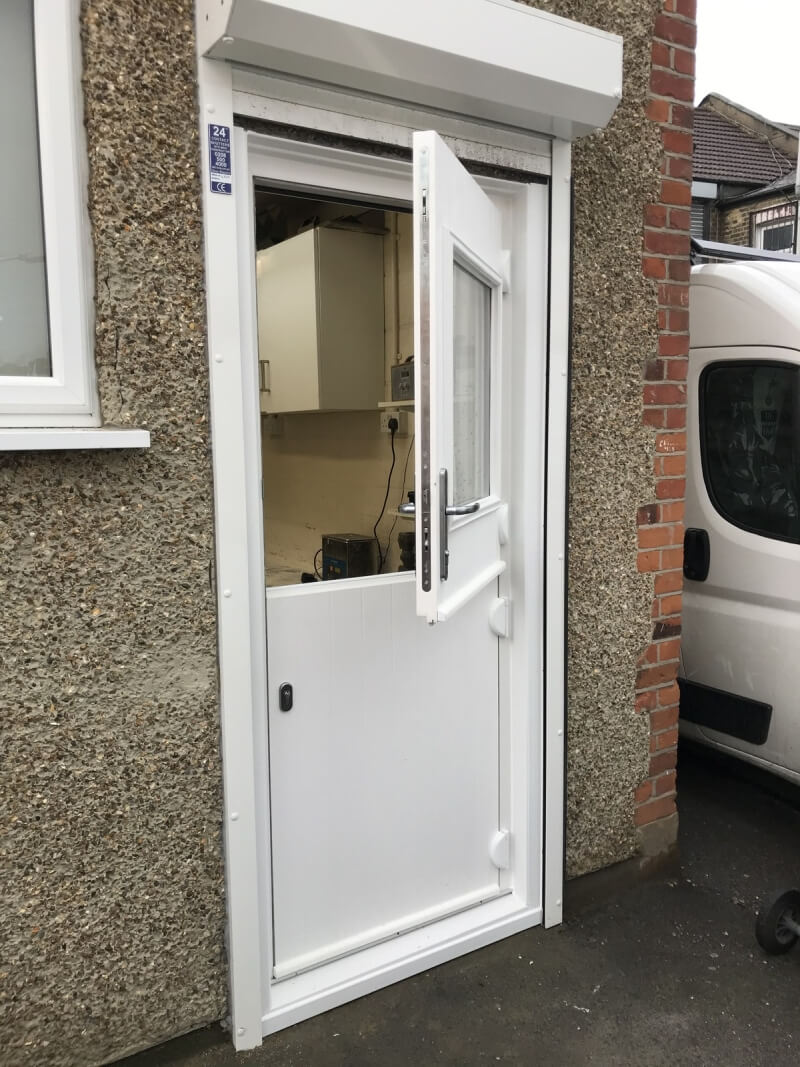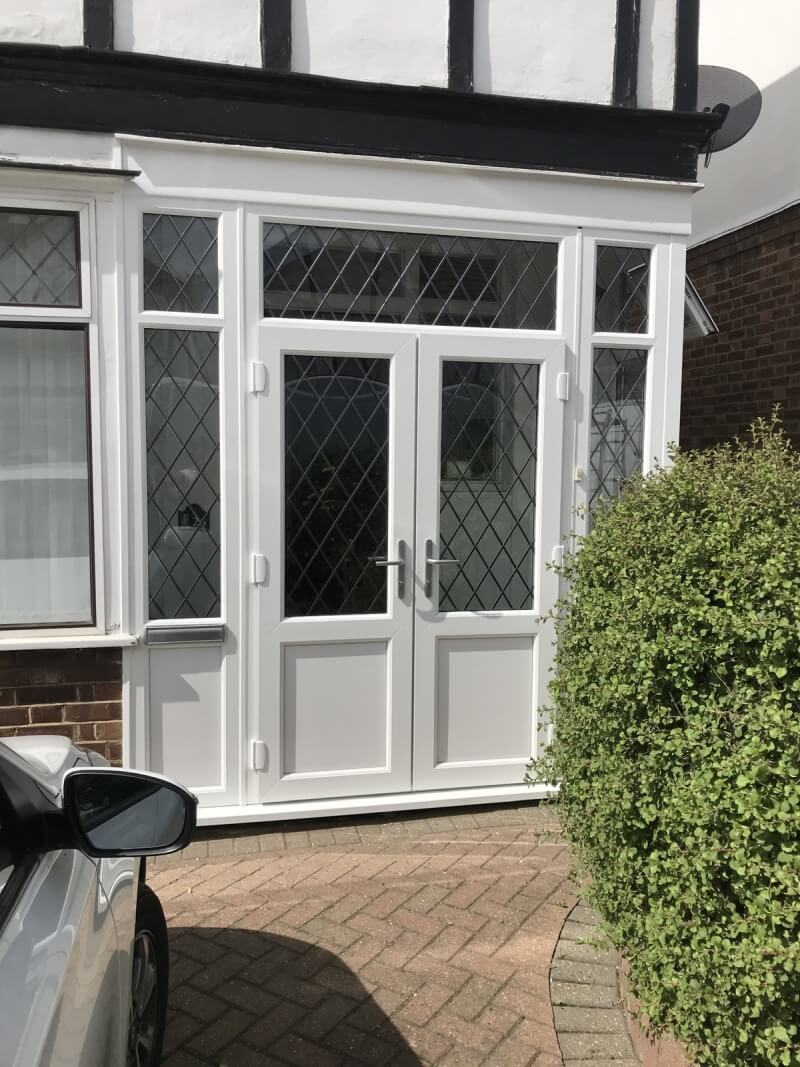 Twin Doors
Add the wow factor to your property with our modern twin doors. Skilfully designing and manufacturing entrance doors for properties throughout London, we deliver an unparalleled service from start to finish.
Colours
Choose a door colour that enhances your property's appearance. Picking the colour of your door can be as difficult as selecting the design of the door, but our team are always on hand to assist. Plus, for your peace of mind, during the manufacturing process, we incorporate the colour you have chosen into the door. This ensures that the colour will not fade, crack, or require top-ups of paint for many years to come.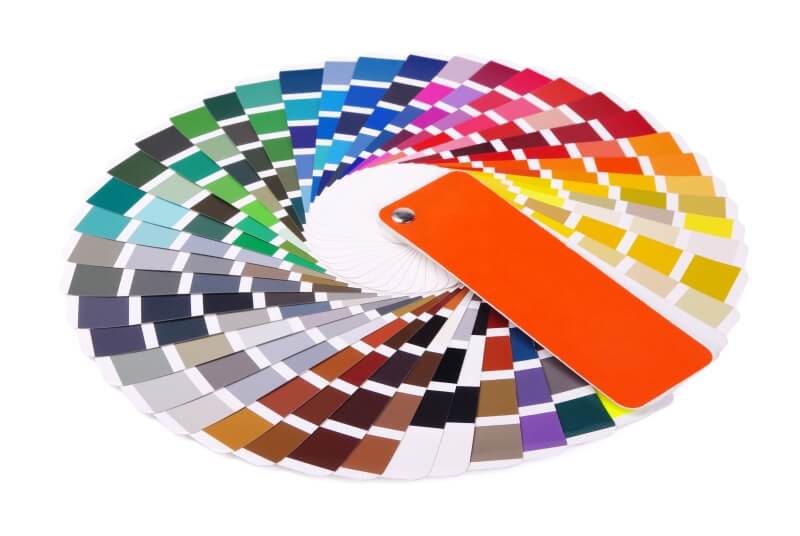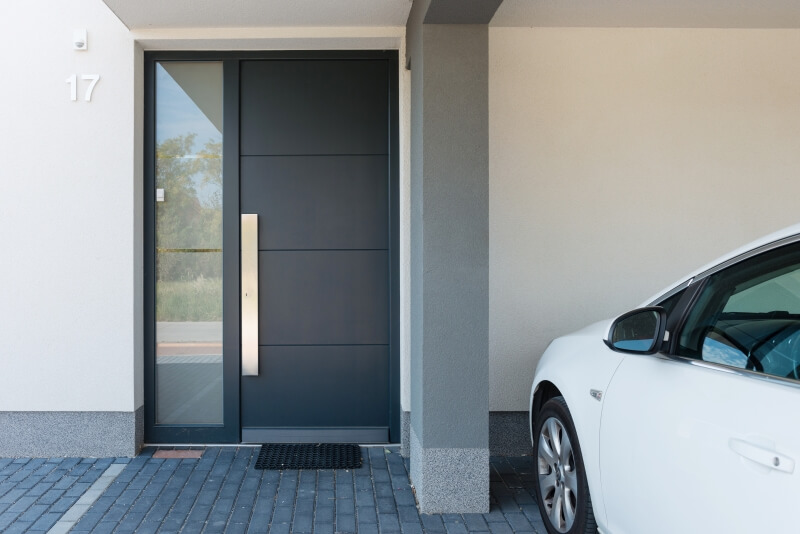 Technology
All our doors are manufactured with the latest technology to ensure your composite door has the highest grade of energy-efficient glazing and quality security features.
How?
By using an exceptionally stable glass reinforced polyester door slab (the opening part of the door) within a reinforced extruded uPVC frame fitted with twin brush piles and a Q-Lon seal for winter-beating draught exclusion, you can improve the durability of the door. Along with the latest screwless glazing cassettes, this gives you a durable, secure, thermally efficient (typically six-times better than wood) and virtually maintenance-free door that will look amazing for years. Taking this into account, you will be provided with a stunning, secure, energy efficient, and low maintenance door that not only looks visually appealing but effectively protects your home and family.
Security And Furniture
To differentiate ourselves from our competitors, we always ensure your bespoke door is manufactured by our expert team to your exact requirements. Furthermore, our efficient team always go the extra mile to ensure your door uplifts your property's appearance, while also being durable, energy efficient, and secure. Plus, to ensure you can add your own personal touch to your door, we have devised a range of security locks and accessories that will be the perfect accompaniment for your door.
Enhance your door with a personal selection from the World of Windows & Doors Ltd range of door furniture in gold, white, black, and chrome. From letterboxes, door handles, house numbers, and knockers, we have all aspects covered.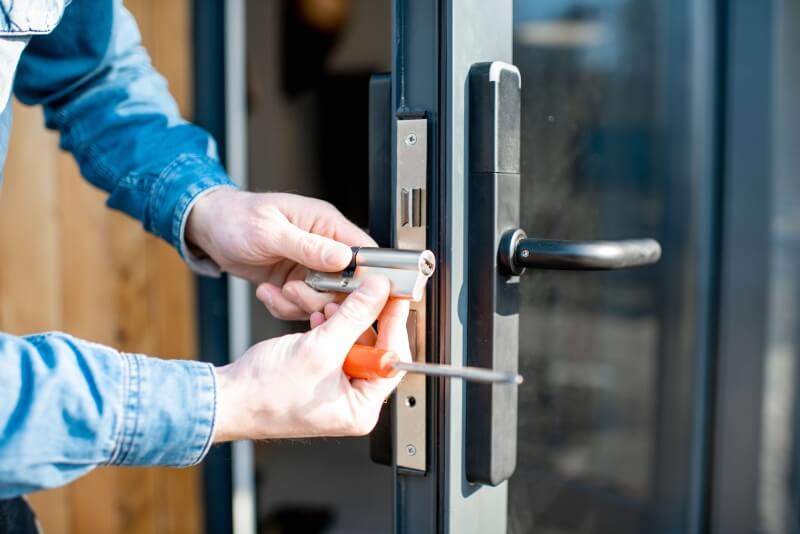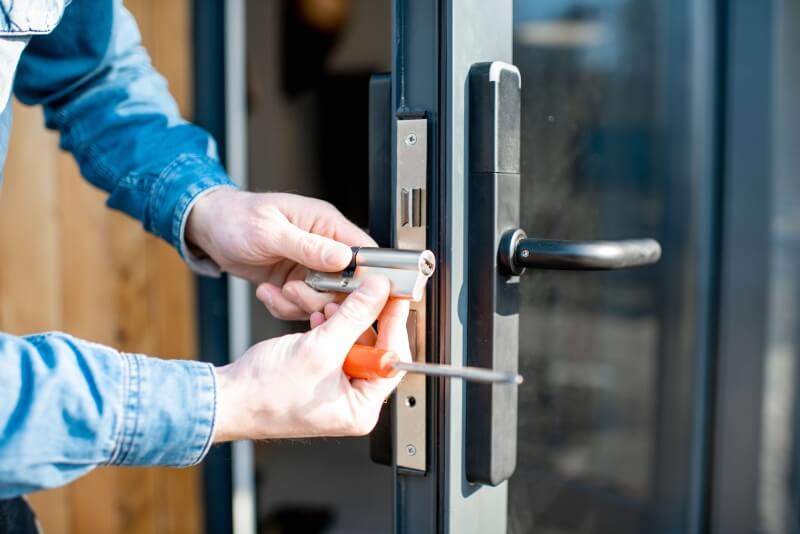 Security
The high-quality materials used for all our luxurious doors gives them an opulent appearance. Not only do the doors effectively protect your property from the weather, but they also make your home more secure as they are fitted with highly secure locking systems, including latches, twin hooks, and deadbolts.
Optional high-security handles that meet British Standard PAS 23/24 are available for your peace of mind.
For maximum protection against the elements and intruders, all World of Windows & Doors Ltd luxury doors are manufactured to high security and durability standards. Optional drip bars are available in a range of solid colours to match your door. Alternatively, you can complement your luxurious door with elegant gold or silver effect drip bars.
Why Choose Us?
There are many reasons to choose World Of Windows and Doors Ltd, we have listed just a few reasons here…
Established Since 1992 (30 years).
We don't employ pushy sales people.
Fensa registered company (12431).
Free competitive quotes.
Local family run business.
We have our very own In-house fitters (We do not use sub contractors).
We offer 10 year insurance backed guarantees.
4 x old timber windows replaced with uPVC ones. Installers were polite and efficient and completed the work in one day. They left the premises clean and tidy and took away all the rubbish. I am very pleased with the workmanship and delighted with my new windows
Denise Corcoran
August 7th, 2019
Certified and Approved…
We are fully certified, we comply with building regulations, we use efficient products, and are registered with your local council.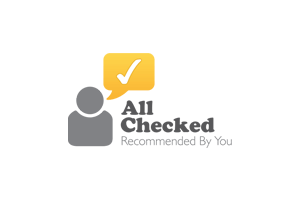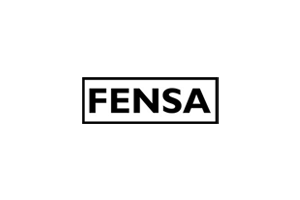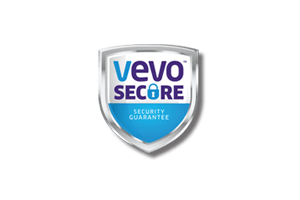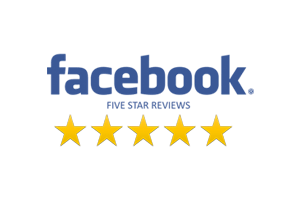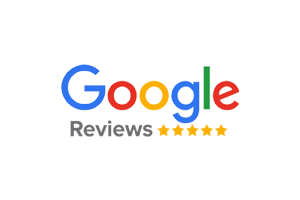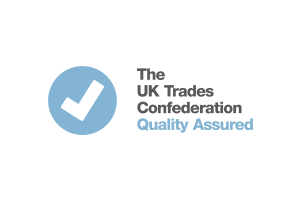 About Us
Looking for the perfect set of windows and doors to complement your home? Choosing the right windows and doors is important; that's why World of Windows & Doors Ltd offer a wide range of styles to enable you to pick and choose what's right for you.