Opening Hours
Mon - Fri 09:00 - 17:00
Saturday 09:00 - 12:00

Window Services in Harringay
At World of Windows, we have been providing a top class window manufacturing and installation service to Harringay for 30 years. We serve both residential and commercial properties so we can assure you, no job is too big or small.
Our team are thoroughly experienced and extremely knowledgeable so you can relax knowing that you are in the best possible hands. In addition to this, they are also very friendly, making them easy to talk to if you have any questions.
Our double glazed windows section will give you more information on what exactly we can do for you. Detailed below is also some short points on the most popular window types in the Harringay area:
Casement Windows
Our casement windows are manufactured in a range of styles so that you can have a window that fits perfectly with your home. The main benefit that this window brings is that it can limit the amount of outside noise that enters the home, thus helping to create a much more peaceful environment.
Tilt & Turn Windows
If you own a property that only has a finite amount of outdoor space then our tilt & turn windows could be exactly what you are looking for. They are extremely adjustable, meaning that more light is able to enter and brighten up your home. It also has a multi opening feature which could be handy in the case of an emergency.
Sliding Sash Windows
Sliding sash windows have a much more classic feel to them but they are still able to work well in modern properties.
Doors
We also offer a range of fantastic double glazed doors here at World of Windows. There is a wide variety to choose from so please feel free to visit our doors section in order to find out more.
One of our door types that has proved to be extremely popular with the people of Harringay is our bi-fold doors. This is no surprise as they provide a multitude of benefits such as letting more light into the house and creating an easy access point to the garden. Get in touch with us today to find out even more about the benefits a bi-fold door could bring to your home.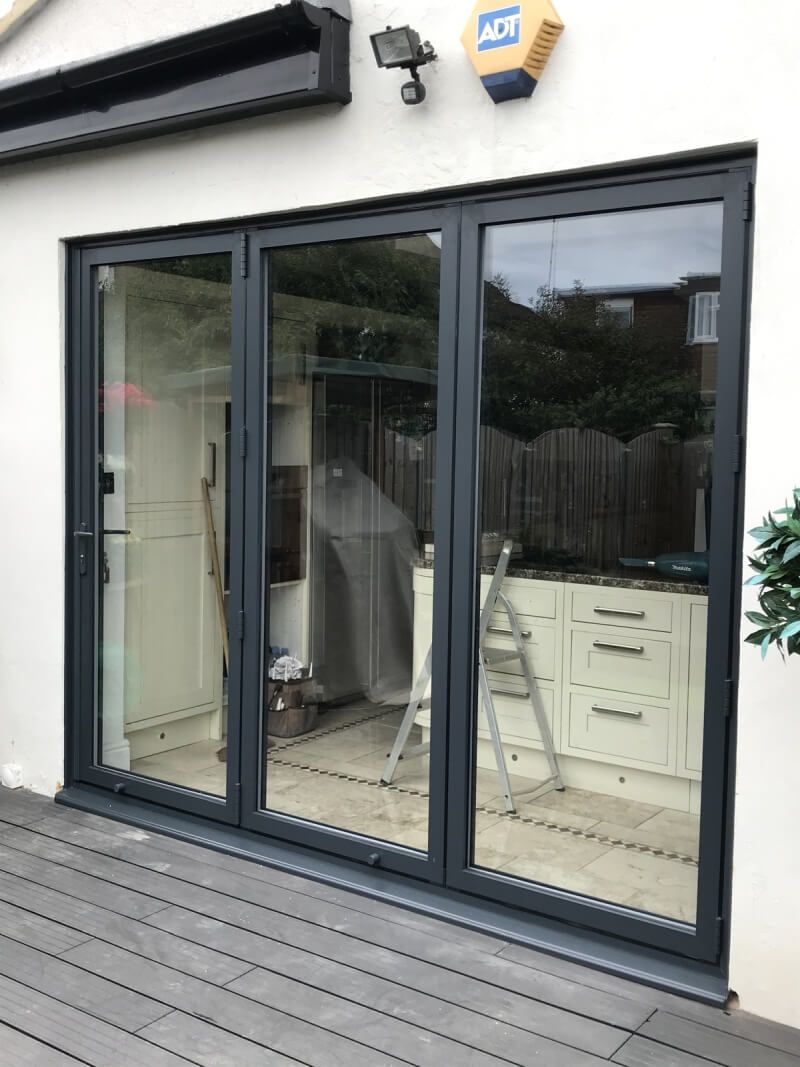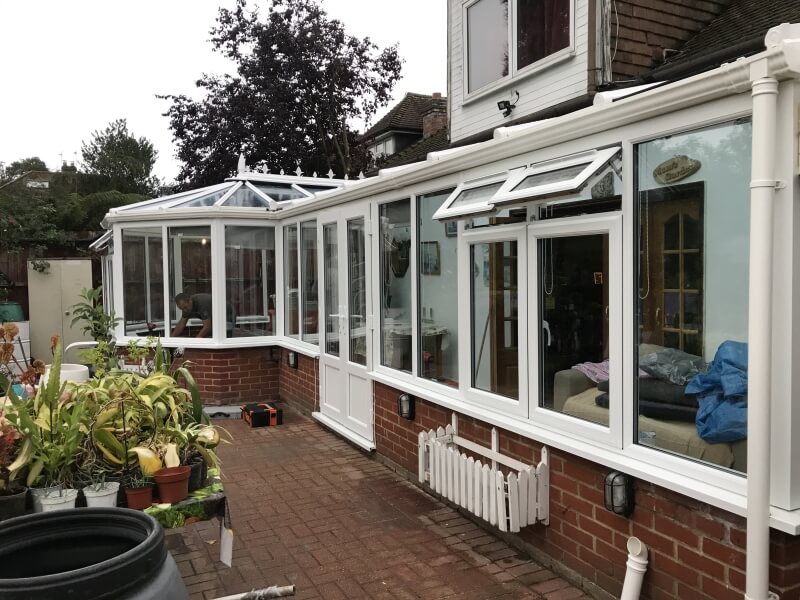 Conservatories
If you are looking for a conservatory installation service then rest assured, we offer this too. Our conservatories can be produced in many different styles so that you can pick the one that works best with your home.
In addition to the increased space, one of the main draws of a conservatory is the rise in value that it brings. So, should you come to sell your home in the future, the buyer will pay a much higher price than you did, thanks to the value that your conservatory has created.
Our team are specialists in conservatory installation so you can be sure that you will receive a top quality service. Drop us an email or call us today to learn more.
Window Repairs
If a mishap occurs and your window becomes damaged, do not worry, we have a team of trained professionals here at World of Windows on hand ready to sort the problem. Our specialist window repair service is outstanding and can fix your broken window in no time at all.
We are also well adept at repairing hinges, handles, locks and panes so even if your window's glass is not the issue, we can still help. Contact us today to book an appointment and we can also send you through any information about our above services if you are interested.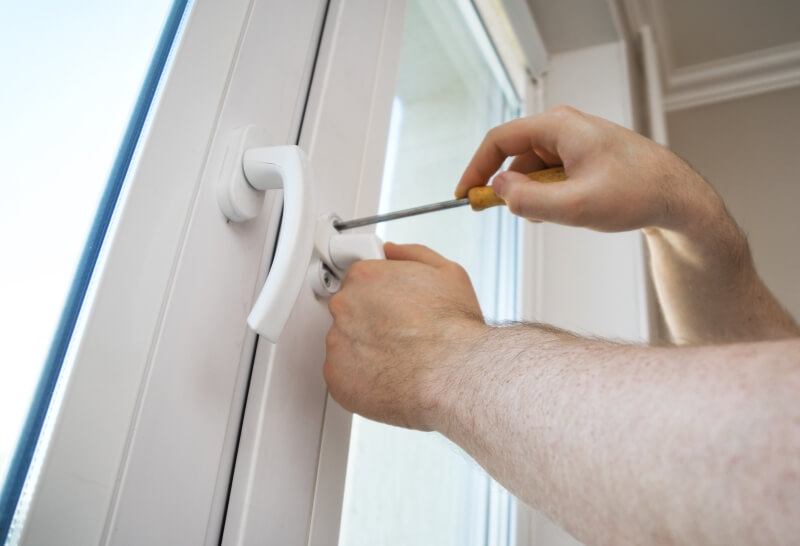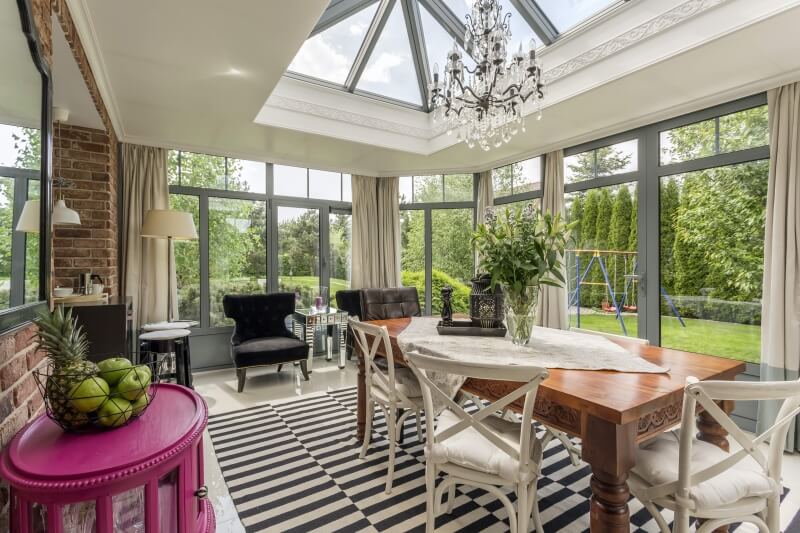 Why Choose Us?
We believe that we are the very best in the business in regards to providing the Harringay area with a top class double glazed window service. But if you would like some more information to justify that claim, please see the additional points that we have provided below:
Established for 30 years, since 1992.

Our sales people will always let you make the decisions, rather than pushing you into one.

We are a Fensa registered company (12431).

We offer free and competitive quotes.

Our fitters are all in-house, we don't use subcontractors.

All fittings come with a 10 year insurance guarantee.
4 x old timber windows replaced with uPVC ones. Installers were polite and efficient and completed the work in one day. They left the premises clean and tidy and took away all the rubbish. I am very pleased with the workmanship and delighted with my new windows
Denise Corcoran
August 7th, 2019
About Us
Looking for the perfect set of windows and doors to complement your home? Choosing the right windows and doors is important; that's why World of Windows & Doors Ltd offer a wide range of styles to enable you to pick and choose what's right for you.
Visit Our Office
World Of Windows & Doors Ltd
10 Cambridge Parade,
Enfield,
London,
EN1 4JU.
info@worldofwindowsuk.com
Tel: 020 8885 3009

Opening Hours:
Mon - Fri 09:00 - 17:00
Saturday 09:00 - 12:00