Opening Hours
Mon - Fri 09:00 - 17:00
Saturday 09:00 - 12:00
Professional Double Glazing Repairs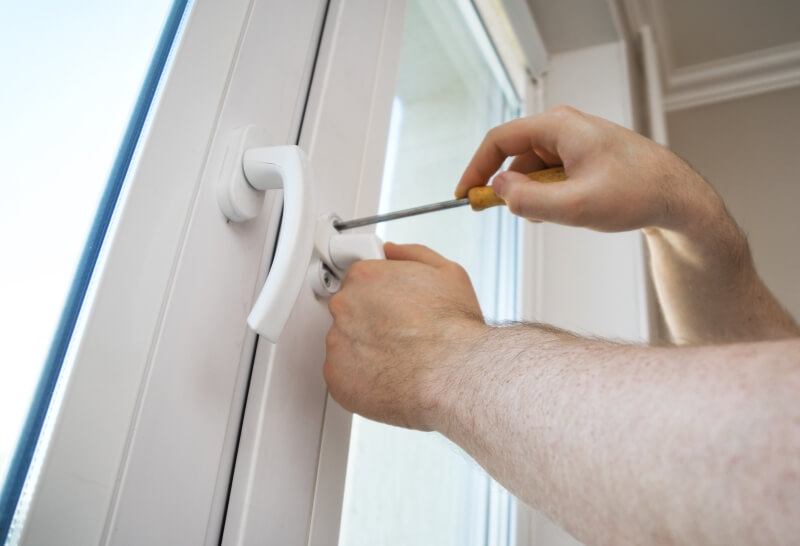 Effective Double Glazing Repairs
Double glazing is a popular choice for both residential and commercial properties as it offers many advantages, including improved security, less noise and enhanced energy efficiency. However, double glazing can suffer wear and tear over time. To maintain the functionality and aesthetics of your windows and doors, it's essential to take care of these issues as soon as they develop. In this blog post we will discuss the value that our expert double glazing repairs brings.
We at World of Windows & Doors Ltd offer professional double glazing repairs services and can repair existing hinges and handles, as well as replacing sealed units and locks. Our professional team can conduct all repair work quickly and efficiently, providing you with the very best results.
30 Years Of Experience
We have been in this industry since 1992 and our professional technicians have vast experience in diagnosing and repairing a range of double glazing problems. Our team can accurately identify the problem and apply the right solution. Please find all the double glazing repair services that we offer below:
Double Glazing Window Repair
Double Glazing Door Repair
Conservatory Double Glazing Repair
Misted Or Cracked Sealed Units
All Types Of Window & Door Locks
Hinges & Handles
Tilt & Turn Window Locks
Patio Door Wheels
Cat Flaps
Ventilation Holes
Burglary Damage Repair
Insurance Backed Guarantees
At World of Windows & Doors Ltd, we offer 10 year insurance backed guarantees for your peace of mind. We also use high quality materials and replacement parts so that our repairs withstand the test of time. So whenever issues arise, please do not hesitate to contact us today for professional double glazing repairs. With our excellent services we will ensure that your property remains energy efficient, secure and comfortable for years to come. We look forward to speaking with you.
About Us
Looking for the perfect set of windows and doors to complement your home? Choosing the right windows and doors is important; that's why World of Windows & Doors Ltd offer a wide range of styles to enable you to pick and choose what's right for you.