Opening Hours
Mon - Fri 09:00 - 17:00
Saturday 09:00 - 12:00
Find Out More About Our Bi-Fold Doors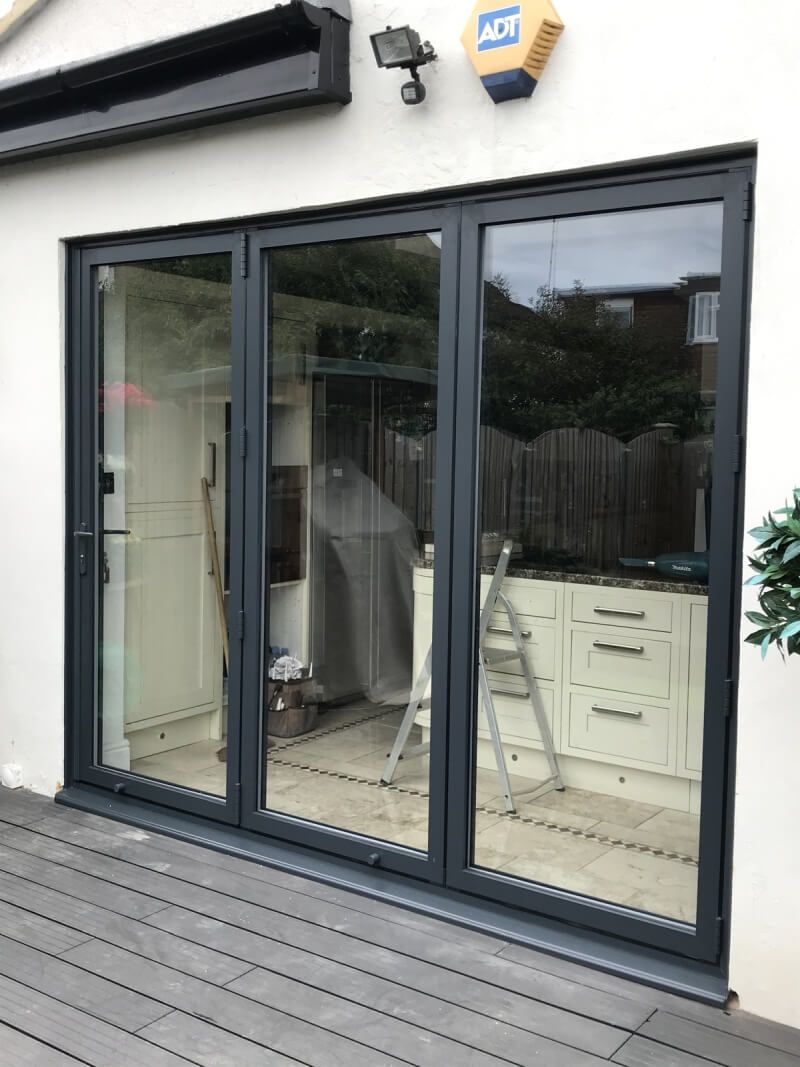 Bi-Fold doors are one of the best options to expand and improve the aesthetic of your property. These doors seamlessly match your indoor living space with the outdoors as well as being durable and visually appealing. We have a variety of designs from which you can choose based on your needs.
Our aluminium and uPVC bi-fold doors are the ideal solution if you want to renovate your property. Both options have some unique features and advantages that make them suitable for different applications. Let's explore the characteristics and benefits of each type below.
Aluminium Bi-Fold Doors
Aluminium bi-fold doors are robust and can resist various weather conditions, which makes them an ideal choice for both interior and exterior applications. These doors provide a sleek and contemporary look while their design maximises natural light and the view of the surrounding environment. Our cost effective aluminium doors can be easily customised to fit your specific design preferences and are available in various colours and finishes. Our aluminium doors also offer great security features, such as multi-point locking systems and toughened glass options.
uPVC Bi-Fold Doors
uPVC bi-fold doors are a budget friendly option to increase the space of your property. Similar to aluminium, these doors are also low maintenance and can handle various weather conditions without rusting. uPVC doors are effective at reducing noise from the outside, creating a quieter indoor environment.
Contact Us
We at World Of Windows have over 30 years of experience in designing and installing these types of doors. We have a team of in-house fitters who are dedicated to delivering quality work that satisfies client's expectations. We offer 10 year insurance backed guarantees so if you would like these doors installed in your property, please feel free to contact us today. We hope to speak with you soon.
About Us
Looking for the perfect set of windows and doors to complement your home? Choosing the right windows and doors is important; that's why World of Windows & Doors Ltd offer a wide range of styles to enable you to pick and choose what's right for you.