Opening Hours
Mon - Fri 09:00 - 17:00
Saturday 09:00 - 12:00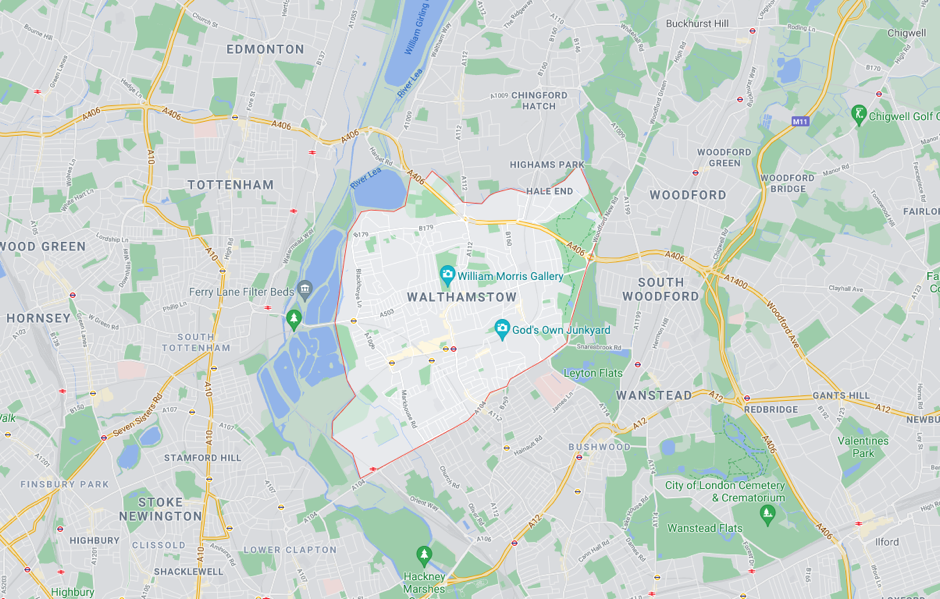 Window Services in Walthamstow
For 30 years World of Windows has been delivering top quality doubled glazed windows in Walthamstow to many different homes and businesses. World of Windows are proud to offer the people of Walthamstow an extensive range of stunning windows that can bolster the appearance of any home. Call on World of Windows for a top of the range set of new windows in Walthamstow for your home.
Please view our selection of fantastic double-glazed windows in Walthamstow and enhance the look and feel of your home immediately. World of Windows have a team of window installation experts who are well experienced in carrying out window installation in Walthamstow, so please use their knowledge to help select the right windows for you. Give your home a boost by calling on our window installation service in Walthamstow today and you will be amazed at the quick, professional job our team will do for your home. Contact World of Windows today to get a brand new set of windows for your Walthamstow home.
Here are just a few of our best-selling windows in Walthamstow that we offer:
Casement Windows – Almost our most popular style of replacement windows in Walthamstow. A gorgeous yet versatile window that you can pick up in multiple different styles and designs. Perfect for noise cancelling and securing the safety of your home.
Tilt & Turn Windows – A perfect choice of window for homes that have a smaller outside space. The multiple opening action is also highly practical in the event of an emergency.
Sliding Sash – A classic style of home window but with no compromise on elegance.
Click here for more information on our selection of windows in Walthamstow.
Doors
World of Windows are proud of our selection of high quality double glazed doors in Walthamstow, just what you need to make a great first impression.
Our top of the range double-glazed doors in Walthamstow are available in a in a great number of colour schemes, shades and materials, so there is a great deal for you to select from. The staff at World of Windows are door specialists and they will be there to provide any advice you may need when purchasing a door from us. Increase the beauty of your home's exterior by calling on our installation team to get your double glazed front door in Walthamstow.
We strongly believe that our doors are the very best selection of composite doors in Walthamstow, perfect for any home.
Bi-fold doors in Walthamstow are a popular selection and this is due to a number of reasons. See how bi-fold doors can transform a house and the inside of your property. Bringing more natural light into your house via bi-fold doors is an easy way to enhance your home in Walthamstow.
Click here to see our selection of doors that we offer including french doors, bi-folding doors and sliding patio doors. Contact World of Windows to benefit from our wonderful door installation service in Walthamstow.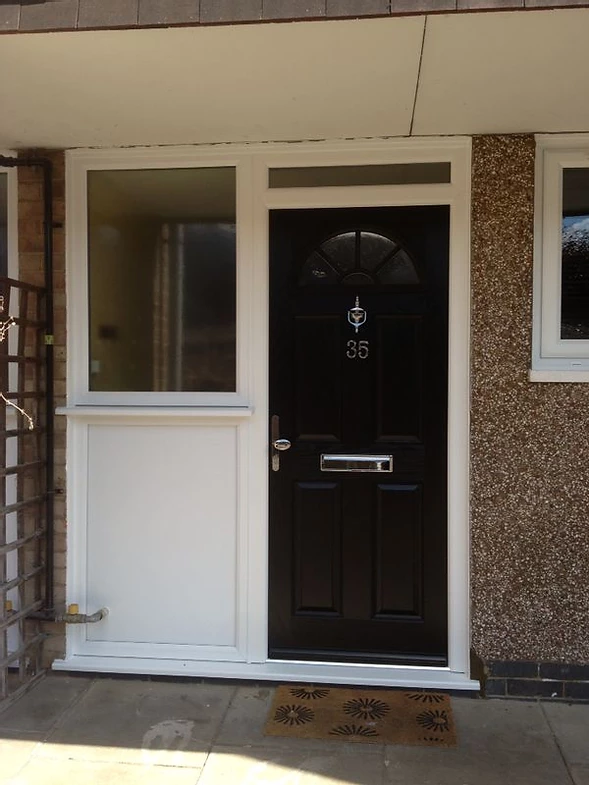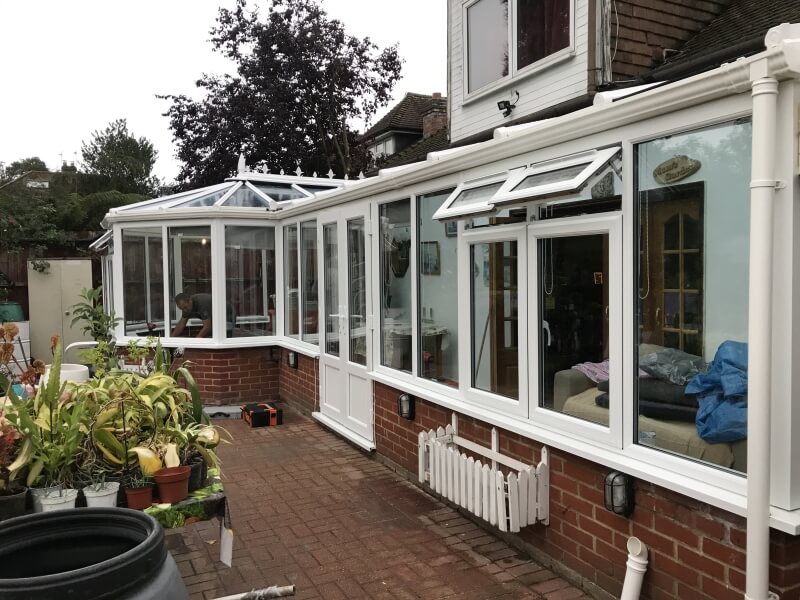 Conservatories
Here at World of Windows we have a number of different types of conservatories in Walthamstow all of which will bring much more space and value to your home. Our conservatories are very flexible to install as they can be custom-fitted to fit your home perfectly. World of Windows have been fitting conservatories in Walthamstow for many years now, so we have plenty of experience in working with all types of houses found in Walthamstow.
Conservatories are a wonderful addition to any home in Walthamstow, giving you that much-needed extra space and value. So if you are looking for conservatory installation in Walthamstow then get in touch World of Windows right now and see what we can do for you.
Contact us today to learn more about World of Windows' selection of conservatories in Walthamstow that we could install for you. Our collection of conservatories includes designs like Georgian, Victorian, Gable Front, Lean-To, P-Shaped, Organgeries and Lanterns. Click here for even more information from World of Windows on our conservatories.
Window Repairs
Do you require window repairs in Walthamstow?
Over a long period of time windows can of course end up being damaged, cracked, smashed and broken. That is why World of Windows offer our specialist windows repair service in Walthamstow where our team of expert repairers will be over to you as quickly as possible. Although every window fitted and installed by World of Windows are exceptionally durable, windows are of course still able to be broken. In the eventuality of such an accident you can call on our window repair service in Walthamstow to put in a new window for you or fix your existing one.
World of Windows can perform several different types of window repairs in Walthamstow, such as removing and replacing existing window handles or hinges, and replacing broken window locks. We guarantee that all of our double glazed window repairs in Walthamstow are carried out in an efficient and professional manner. Another advantage of enlisting World of Windows repair team is that we can give you a service engineer to survey the faults with your window fittings and give you the information regarding what to do next. If you are in need of double glazed window repairs in Walthamstow, then give World of Windows & Doors Ltd a call and have your issues fixed as quickly as possible.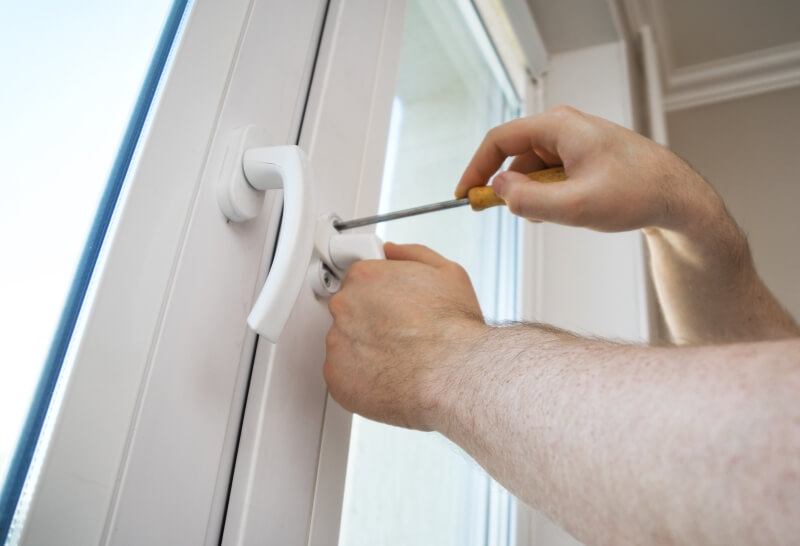 Why Choose Us?
There are many reasons to choose World Of Windows and Doors Ltd, we have listed just a few reasons here…
Established Since 1992 (30 years).
We don't employ pushy sales people.
Fensa registered company (12431).
Free competitive quotes.
Local family run business.
We have our very own In-house fitters (We do not use sub contractors).
We offer 10 year insurance backed guarantees.
4 x old timber windows replaced with uPVC ones. Installers were polite and efficient and completed the work in one day. They left the premises clean and tidy and took away all the rubbish. I am very pleased with the workmanship and delighted with my new windows
Denise Corcoran
August 7th, 2019
About Us
Looking for the perfect set of windows and doors to complement your home? Choosing the right windows and doors is important; that's why World of Windows & Doors Ltd offer a wide range of styles to enable you to pick and choose what's right for you.
Visit Our Office
World Of Windows & Doors Ltd
10 Cambridge Parade,
Enfield,
London,
EN1 4JU.
info@worldofwindowsuk.com
Tel: 020 8885 3009

Opening Hours:
Mon - Fri 09:00 - 17:00
Saturday 09:00 - 12:00