Opening Hours
Mon - Fri 09:00 - 17:00
Saturday 09:00 - 12:00

Window Services in Waltham Abbey
For 30 years, we at World of Windows are pleased to say that we have been serving the Waltham Abbey area by providing them with top quality double glazed windows. All of our team members have years of experience when it comes to manufacturing and fitting windows so you can rest assured that you are in good hands.
Whether you own a residential or commercial property, we are here to help. No job is too big or small so you can always trust us to meet your needs.
In order to find out more about exactly what we can offer you, please visit our double glazed windows section. We have also provided below some information on our most popular windows amongst Waltham Abbey residents:
Casement Windows
Casement windows are available in a multitude of styles so we are sure that you will find one to fit your property. In addition to adding an extra layer of security, these windows are also extremely effective at limiting the amount of outside noise that can be heard.
Tilt & Turn Windows
If your property is limited in regards to outdoor space then our tilt & turn windows could be exactly what you are looking for. This is because they are highly adjustable, resulting in more light being able to enter the property than was previously possible. The adjustability also creates an additional exit should one be needed in an emergency.
Sliding Sash Windows
These types of windows come in a much more classic style but are perfect if you want to add some character to a modern home.
Doors
In addition to windows, we also offer double glazed doors to the people of Waltham Abbey. These double glazed doors come in all shapes and sizes so if you would like to see our selection in full, you are more than welcome to check out our doors section.
Out of all the doors that we offer, our bi-fold doors are by far and away the most popular in the Waltham Abbey area. One reason for this could be the fact that they are great for allowing more natural light into your property. It should also be noted that they also give you the ability to access your outside area with ease, due to them being able to fold open.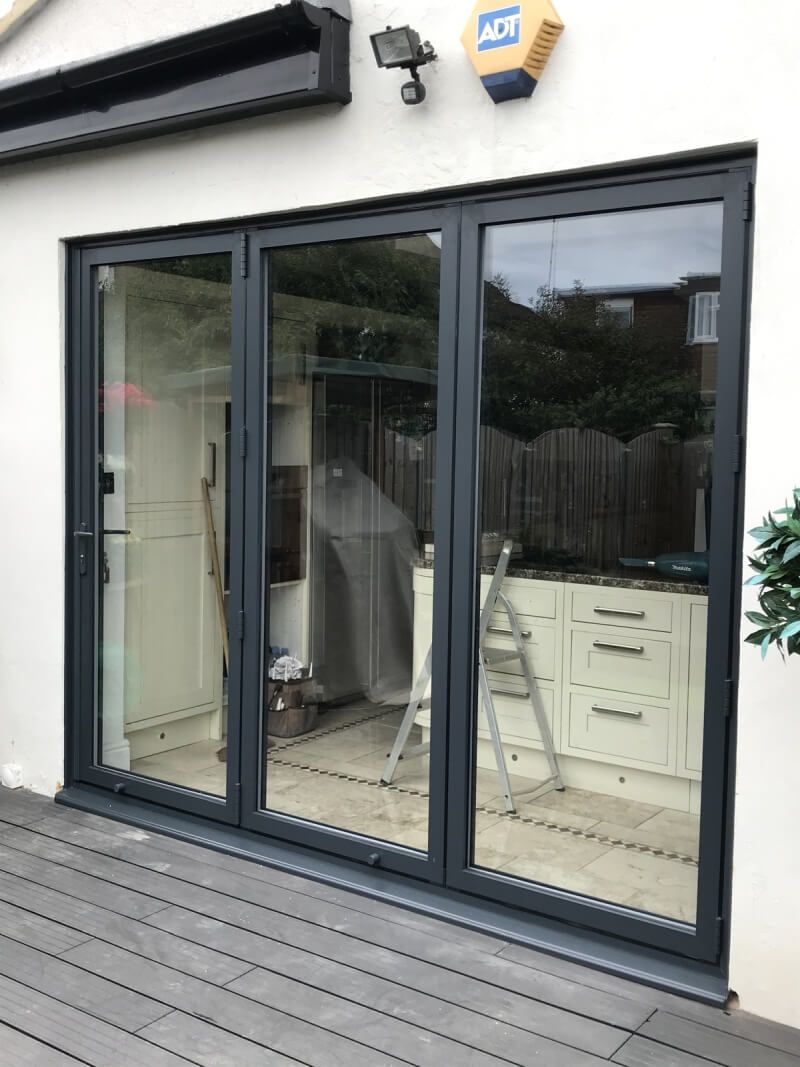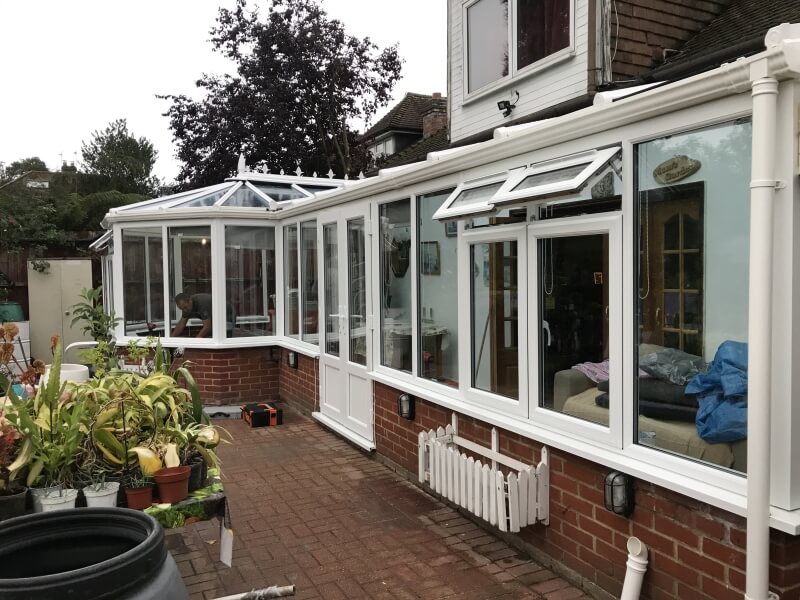 Conservatories
At World of Windows, we are also extremely passionate when it comes to conservatories. So much so that we want to make this service the very best it can be so as a result, we ensure that this service is tailored to you. This is achieved by giving you a range of styles to choose from as well as customising the conservatory where needed so that it perfectly fits your property.
Aside from the obvious benefit of increased space, adding a conservatory also increases the value of your property. So, further down the line if you decide that it is time to sell, you will get back considerably more than what you initially paid for your property.
Our team are fully qualified and extremely experienced when it comes to fitting conservatories so by choosing World of Windows, you can guarantee that you will receive an outstanding service.
Window Repairs
Sometimes accidents can not be avoided and these can result in your windows becoming broken or damaged. If this is the case, we offer a fantastic repair service to fix your windows in a quick and efficient manner.
We don't just deal with the glass of the window either, whether it's the handles, hinges, locks or panes, we will be on hand to resolve the problem. To find out more about our window repair service, contact us today and we will provide you with a free, no obligation quote.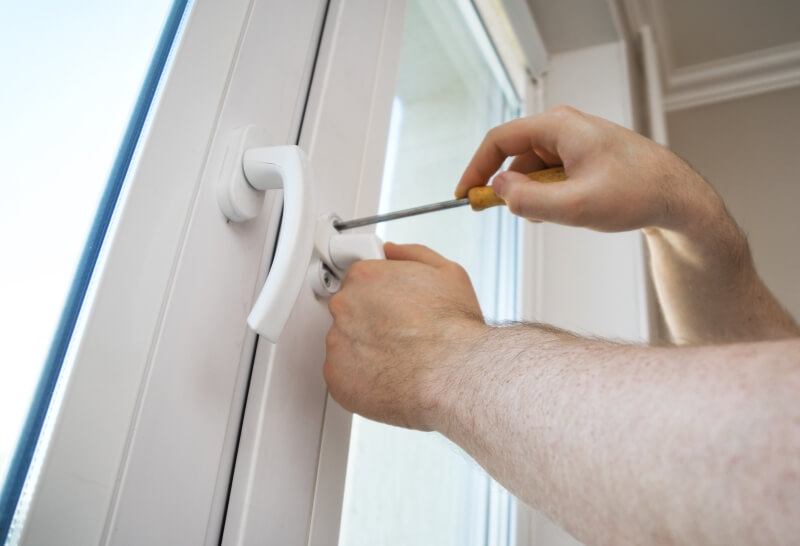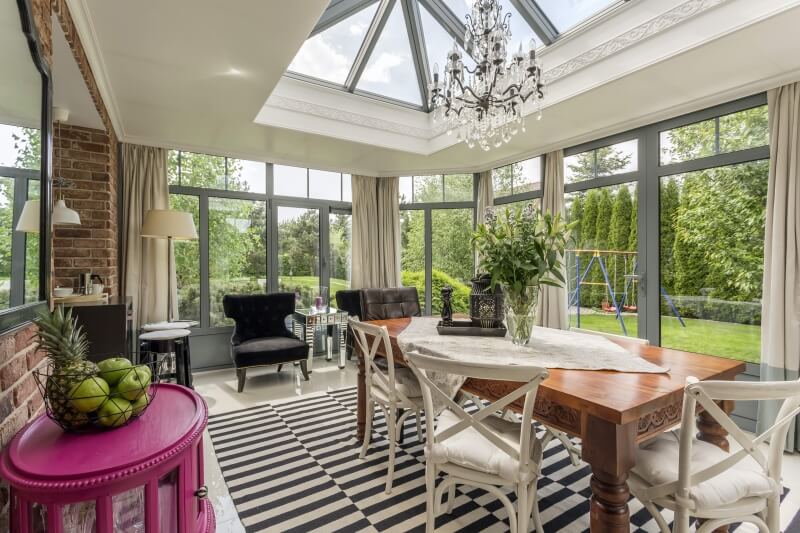 Why Choose Us?
At World of Windows, we believe that we are second to none when it comes to double glazing window services in Waltham Abbey. But if you would like to find out a bit more about us, we have provided some additional information below:
Established for 30 years, since 1992.

Our sales people will always let you make the decisions, rather than pushing you into one.

We are a Fensa registered company (12431).

We offer free and competitive quotes.

Our fitters are all in-house, we don't use subcontractors.

All fittings come with a 10 year insurance guarantee.
4 x old timber windows replaced with uPVC ones. Installers were polite and efficient and completed the work in one day. They left the premises clean and tidy and took away all the rubbish. I am very pleased with the workmanship and delighted with my new windows
Denise Corcoran
August 7th, 2019
About Us
Looking for the perfect set of windows and doors to complement your home? Choosing the right windows and doors is important; that's why World of Windows & Doors Ltd offer a wide range of styles to enable you to pick and choose what's right for you.
Visit Our Office
World Of Windows & Doors Ltd
10 Cambridge Parade,
Enfield,
London,
EN1 4JU.
info@worldofwindowsuk.com
Tel: 020 8885 3009

Opening Hours:
Mon - Fri 09:00 - 17:00
Saturday 09:00 - 12:00