Opening Hours
Mon - Fri 09:00 - 17:00
Saturday 09:00 - 12:00
Window Services in Loughton
At World of Windows, we are proud to say that we have been providing the very best double glazed windows in Loughton for 30 years. Not only are the windows themselves of a fantastic quality, but our team also has years of experience in fitting them. This means that you can rest assured that you are in the very best hands when it comes to windows in Loughton.
Our team always ensures that the window installation process meets our extremely high standards. This allows us to carry out the job in the most  professional and efficient way possible.
We invite you to have a browse through our range of double glazed windows so you can be sure yourself that we are the very best at what we do. Some of our most popular windows in Loughton are as follows:
Casement Windows
Our casement windows come in a range of designs to fit your home. Some of their main benefits are noise reduction, increased safety for your home and versatility.
Tilt & Turn Windows
These windows are fantastic for houses with a modest outdoor space as they let more light enter the home. The multi opening feature is also extremely beneficial should an emergency occur.
Sliding Sash Windows
Sliding sash windows are definitely in a more classic style but still work extremely well in modern homes.
Doors
At World of Windows, we also provide the Loughton area with top quality double glazed doors. With so many doors to choose from, you'll have no problem finding a stylish and practical door to suit your home. Please do look through our doors section in full so that you can find the door that is right for you.
One such door type that is proving very popular with our clients in Loughton are the bi-fold doors. Bi-fold doors are great at transforming your home by letting more natural light flow in. They also help to add a modern feel which is great if you want to give your house a small update.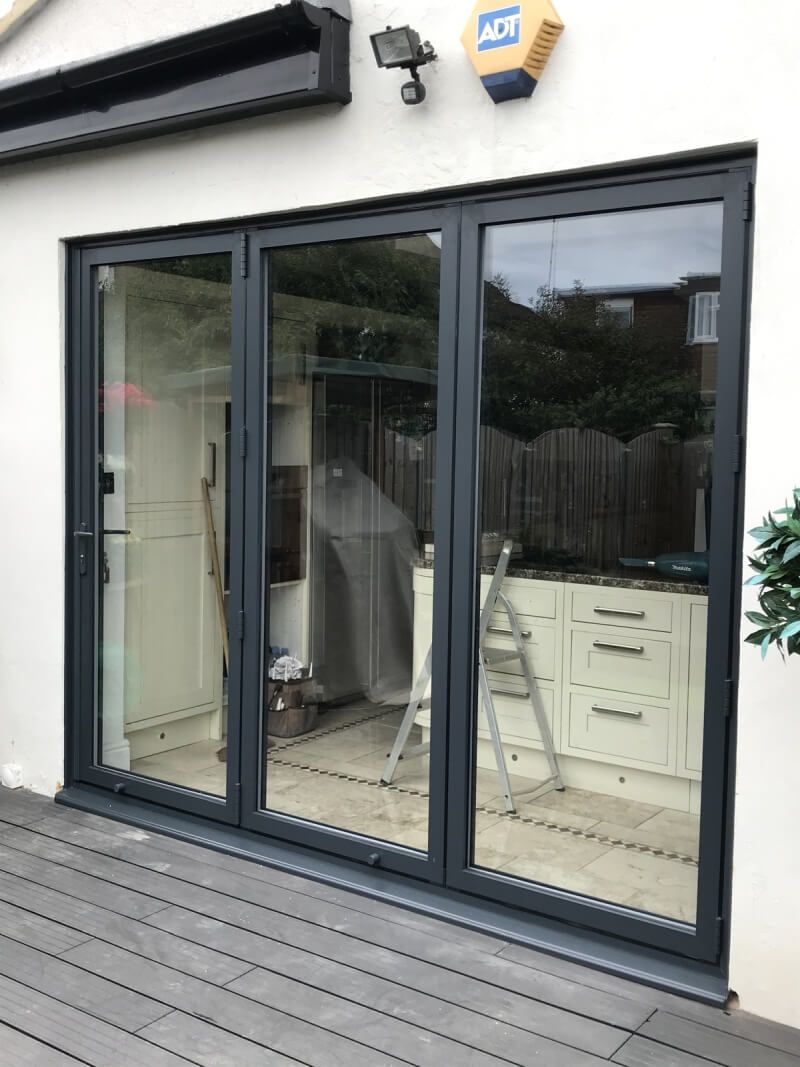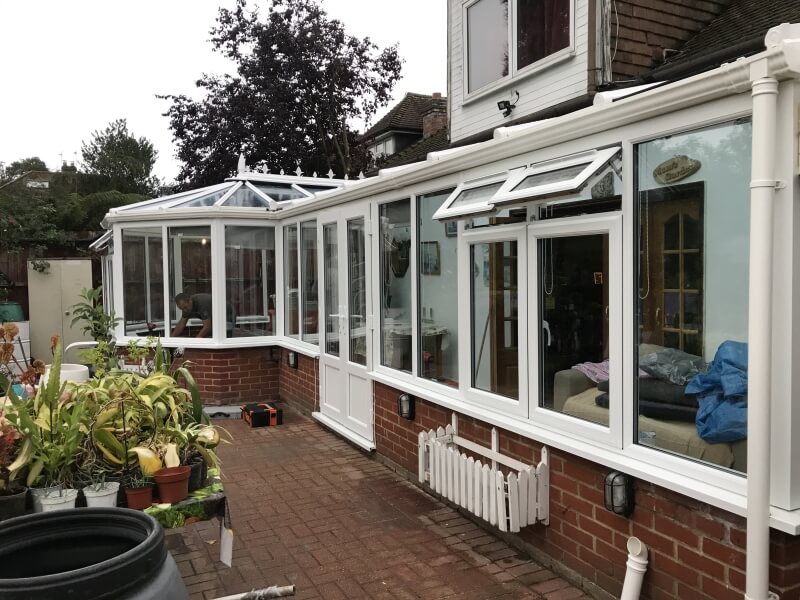 Conservatories
In addition to windows and doors, World of Windows can also offer a wide range of conservatories to the Loughton area. Our conservatories are custom-fitted to suit your home, ensuring that they are right for you.
One of the major benefits that a conservatory brings to your home is the increase in value. Should you ever come to sell your house, it now has an extra room in the form of a conservatory so you can demand a higher price for it.
Our team is specially trained in conservatory installation and have many years of experience in doing so. If you're interested in purchasing a conservatory then contact us today for a free consultation and quote.
Window Repairs
In the unfortunate event of your window smashing or cracking, we at World of Windows offer a specialist window repair service. We know how important it is to have fully functioning windows, so we endeavour to make our repair service as quick and efficient as possible. We specialise in all types of window repairs such as fixing handles, hinges, locks and panes in addition to replacing the whole window.
We never go for the quick fix as we want to provide the best service possible. To achieve this we send a specialist service engineer to assess the issue with your window so that we can provide a long term solution.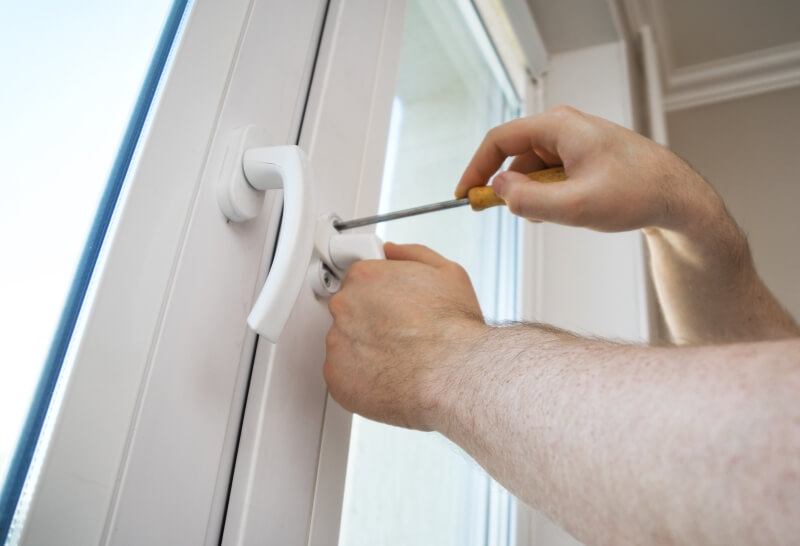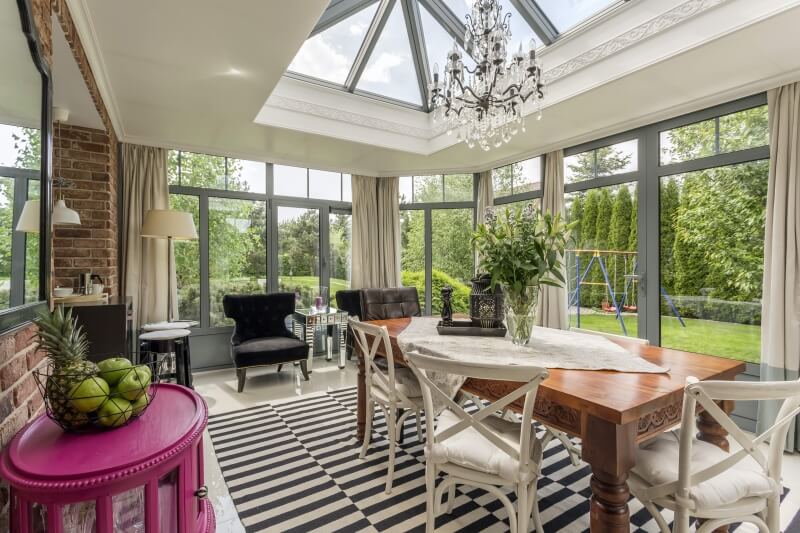 Why Choose Us?
At World of Windows, we like to think that our service speaks for itself but if you need more convincing, here are a few other reasons as to why we are the very best double glazed windows service in Loughton:
Established for 30 years, since 1992.

Our sales people will always let you make the decisions, rather than pushing you into one.

We are a Fensa registered company (12431).

We offer free and competitive quotes.

Our fitters are all in-house, we don't use subcontractors.

All fittings come with a 10 year insurance guarantee.
4 x old timber windows replaced with uPVC ones. Installers were polite and efficient and completed the work in one day. They left the premises clean and tidy and took away all the rubbish. I am very pleased with the workmanship and delighted with my new windows
Denise Corcoran
August 7th, 2019
About Us
Looking for the perfect set of windows and doors to complement your home? Choosing the right windows and doors is important; that's why World of Windows & Doors Ltd offer a wide range of styles to enable you to pick and choose what's right for you.
Visit Our Office
World Of Windows & Doors Ltd
10 Cambridge Parade,
Enfield,
London,
EN1 4JU.
info@worldofwindowsuk.com
Tel: 020 8885 3009

Opening Hours:
Mon - Fri 09:00 - 17:00
Saturday 09:00 - 12:00